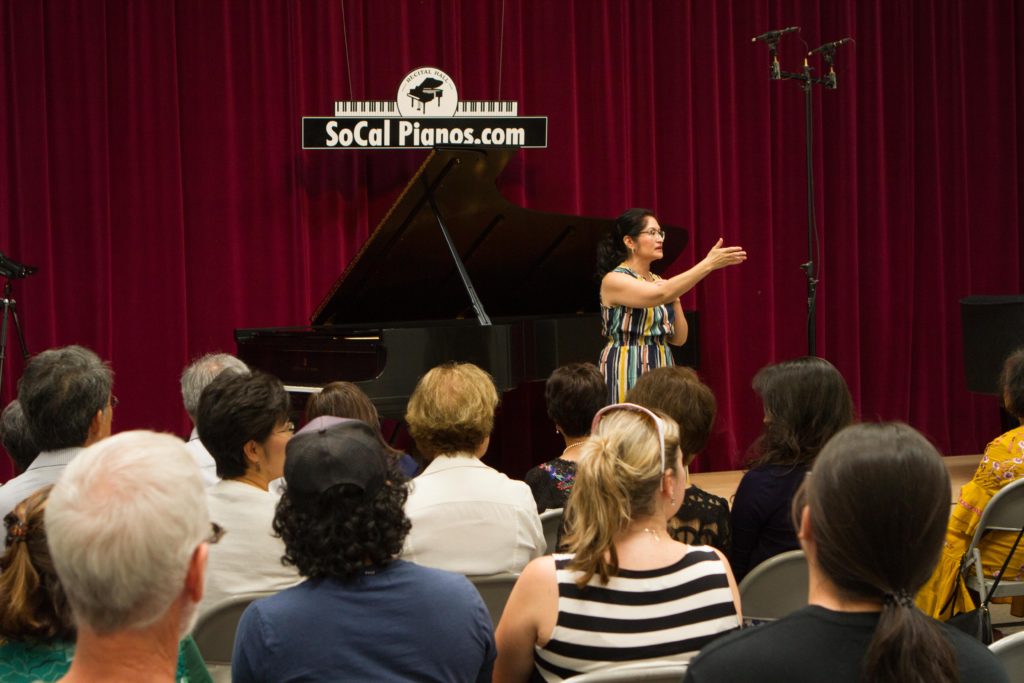 About Me
I had stage fright for most of my life.  I experienced bullying when I was a teenager and developed stage fright as a result.
I overcame my stage fright and learned to manage my nerves through developing my public speaking skills.
It is my mission to share my experiences, lessons, and tips to help those who would like to become better presenters and communicators.
I have inspired and entertained audiences with keynote speeches, stand up comedy,  and piano performances.  In the Fall of 2018, I debuted my piano and comedy show, Second Chances.
My career includes competing in over 50 Toastmasters speech contests,  garnering top awards in division in district competitions.  I have performed stand up comedy and improv in venues around San Diego.
I attended San Diego State University and obtained a BA in Journalism, and minor in Economics.
I am a BIG fan of one person musical theatre shows such as: The Pianist of Willesden Lane (Mona Golabek), Mark Twain Tonight (Hal Holbrook); and Beethoven (Hershey Felder).
I can watch the following movies over and over again:  Harry Potter, Star Wars, Lord of the Rings, and The Godfather (minus the horrific horse scene in the first movie).
I am a proud member of:
• National Speakers Association
• Royal Conservatory of Music
• Toastmasters International
• National Association for Self-Employed